Our Location
(click photo to view us on the map):
French Jacquard Tablecloths & Napkins
100% Cotton, Double Woven, Teflon Treated
French artisans Marat of Avignon (since 1940), Tissus Toselli of Nice (since 1933) and L'ensoleillade of Draguignan have been producing beautiful Jacquard table linens, demonstrating a great craftsmanship, attention to detail, and a respect for the Provençal tradition.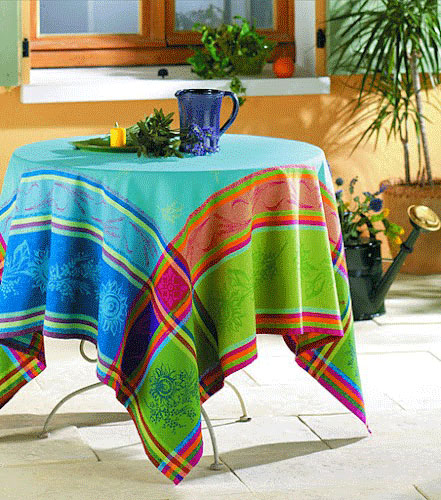 French Jacquard Tablecloth Collection "Cezanne" Turquoise
French Jacquard Tablecloth Collection "Baroco" Taupe/Cranberry

Jacquard Tablecloths come in a variety of sizes, including napkins.
Click images below to see prices & sizes available.