Our Location
(click photo to view us on the map):
FREE SHIPPING ON ORDERS OVER $180
$7.99 for orders less that $55
$12.99 for orders between $55 and $180

We have a 20% SALE on everything in the store!
Collection "Monogramme": Roses & Letters Motif (1 colour)
French Jacquard Tablecloths & Napkins
100% Cotton, Double Woven, Teflon Treated
ask me a question about "Monogramme" Collection / order an out of stock item

Our Jacquard Table Linens are designed and crafted by Artisans in Provençe, France.

Jacquard Tablecloths come in a variety of sizes, including napkins, and each collection has several colour patterns to choose from.

French Jacquard Runner Collection "Monogramme" Cream/Red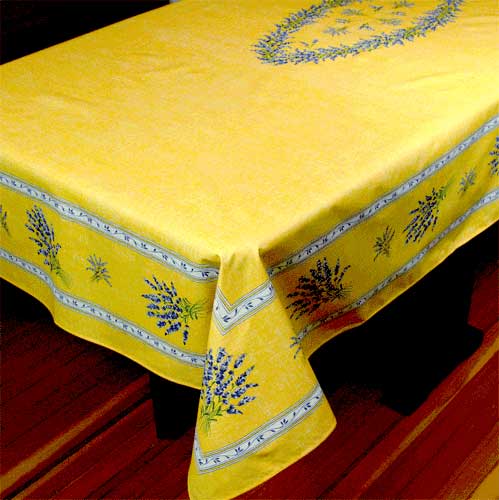 French Coated Tablecloth Collection "Valencole" Yellow

View All Jacquard Tablecloths in Rectangle Size (6-8 people / 98" x 63")